Cloud 9 Single Bottle
CL9SINGLE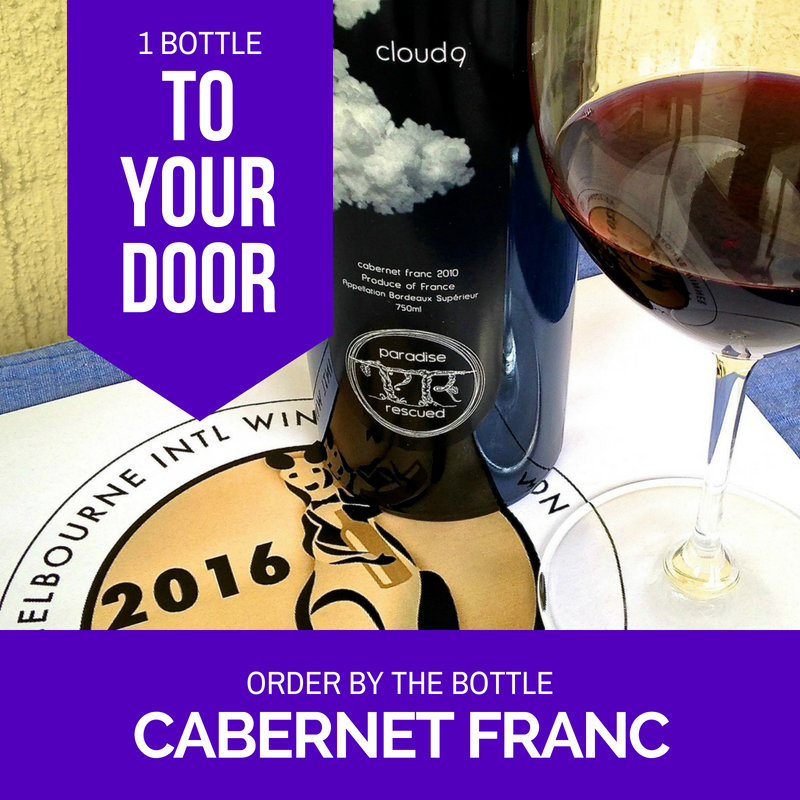 Buy a bottle of beautiful organically produced 100% varietal Cabernet Franc 2010 Cloud9.
For $39 we will post it to you anywhere in Australia:
1 bottle 2010 Paradise Rescued Cloud9
1 Paradise Rescued designer DropStop (no more red wine spills on your tablecloth)
1 $10 "money back" voucher for a future purchase of Paradise Rescued Cloud9
The 2010 Paradise Rescued Cabernet Franc Cloud9 is a fine elegant fruity wine in the true Bordeaux Cabernet Franc tradition from this excellent vintage. The colour is a classic Cabernet Franc light bright red with an elegant nose of red currant and cherry finesse.
The taste is smooth, with gentle tannins and increasingly beautiful integrated oak complexity. The spicy flavour lingers gently but long on the palate. An excellent aperitif or food wine to serve with white meat, stronger fish dishes, pasta and mild cheese.